Daniel Antopolsky, Sheriff of Mars
For 40 years, Daniel Antopolsky has drawn from the deepest wells of America's richest musical tradition to create a sound unlike any other, a mix of Blues, Gospel, Rock & Roll, Country, Folk, and (as he told the BBC) "harmonies from a singer in his synagogue."
So who is Daniel Antopolsky and how did he become Sheriff of Mars?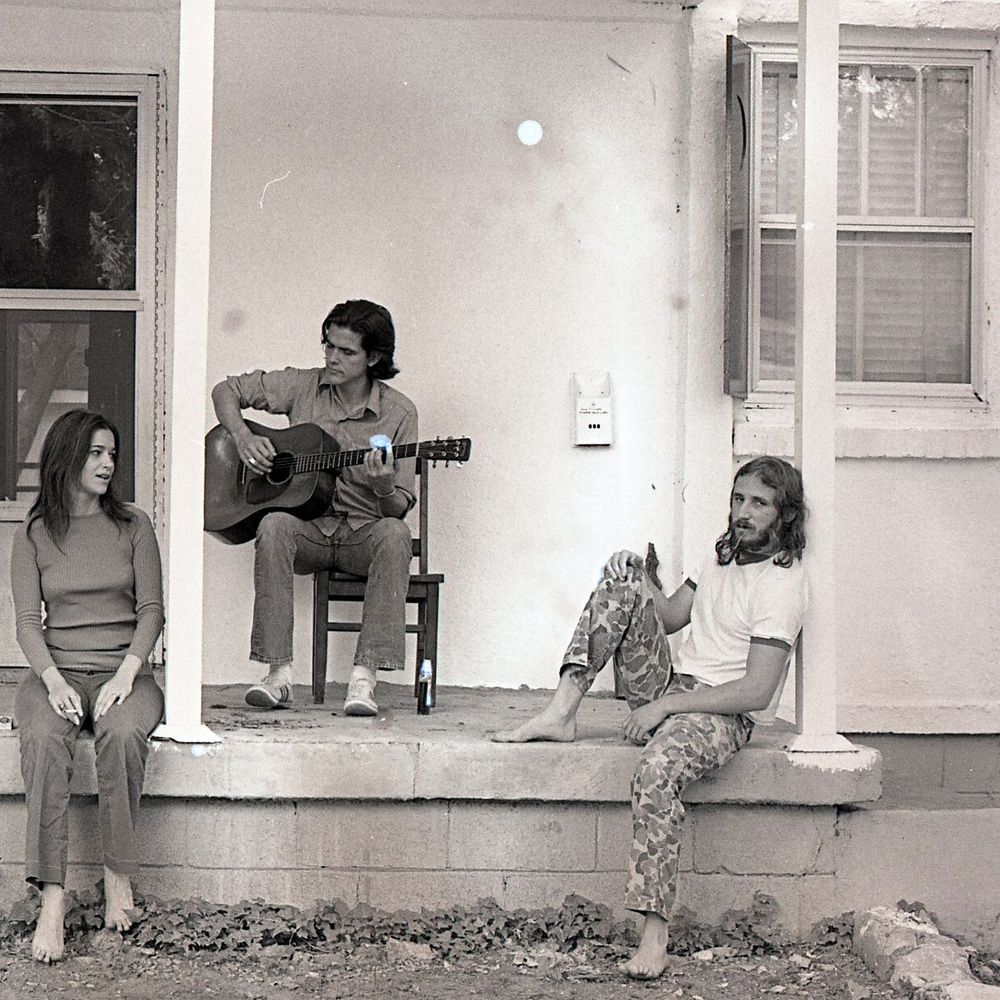 Daniel Antopolsky is a singer/songwriter who's never fit in.
Before 2013, Daniel was "famous" for being the nameless guy in one of the most iconic photos in Country Music history… Since then Daniel has recorded 7 albums (releasing 4 to date), played concerts throughout the world, and received accolades from international audiences & media.
How did this all happen? First, a little history.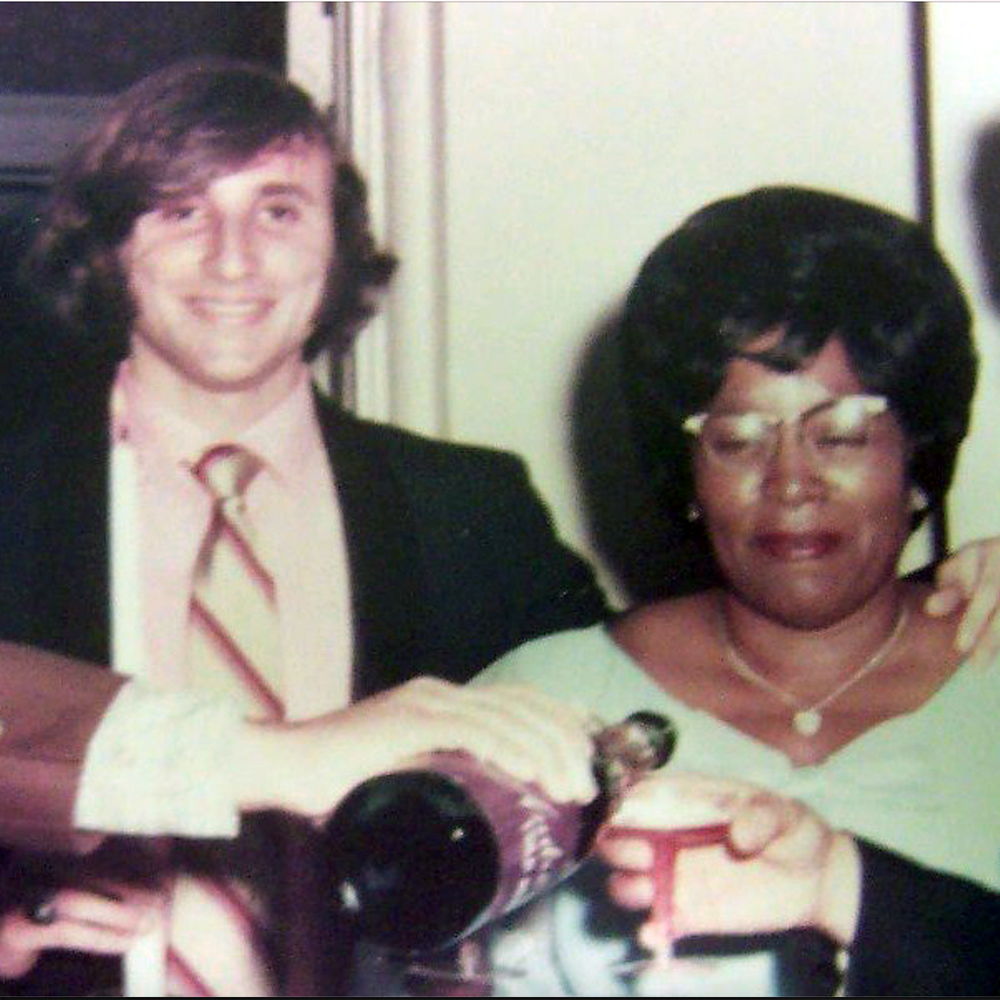 Daniel was born and raised in Augusta, Georgia in a Jewish family whose house was across from the famed Augusta National Golf Club (who later bought the house). Daniel's mom died when he was still a boy, and with his father working he was largely raised by Frances "Franny" Norman, an African-American woman who taught him to appreciate gospel & the blues.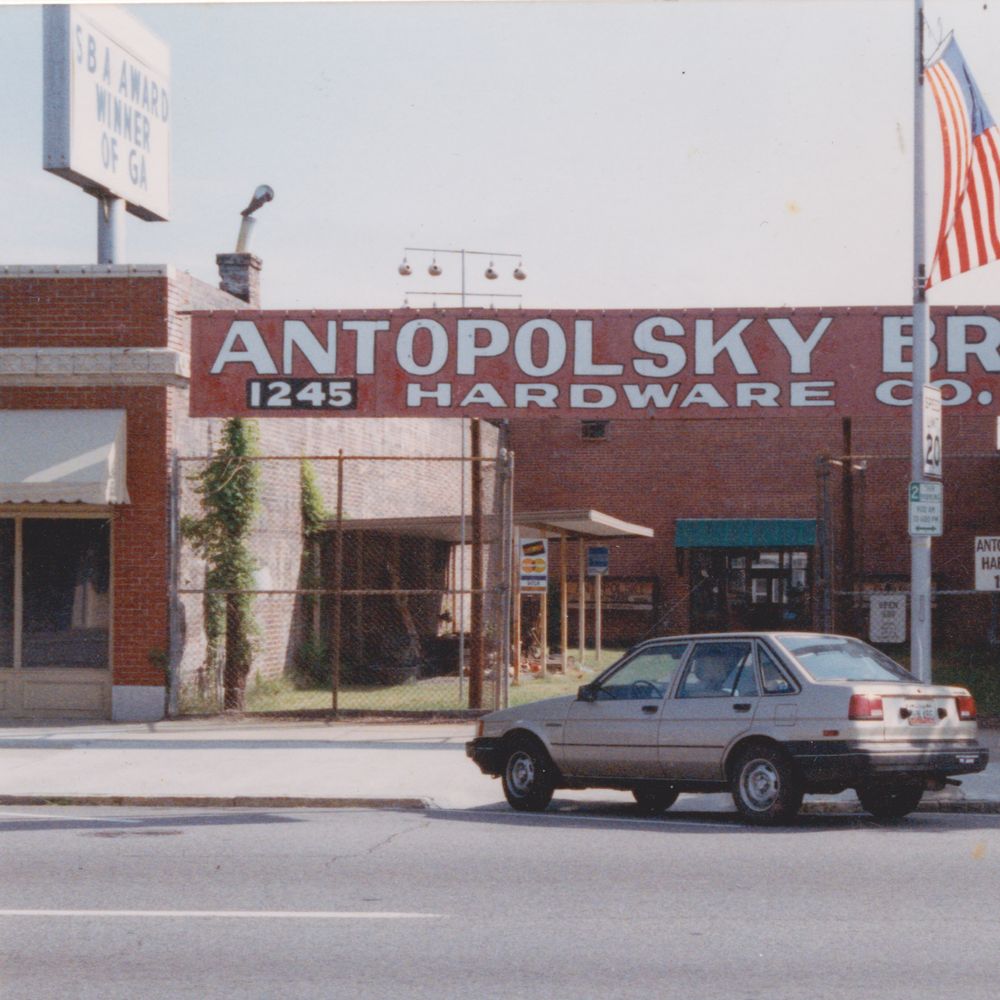 Daniel started writing songs and playing guitar by the age of 14. His family owned the renown local hardware store on Broad Street "Antopolsky Brothers" and at 16 Daniel composed a song for the store's ads. He describes all types of folks coming in there - black & white - from farmers to war veterans to moonshiners. Daniel says that listening to people at the store taught him to appreciate the magic of the differences in language and to appreciate storytelling.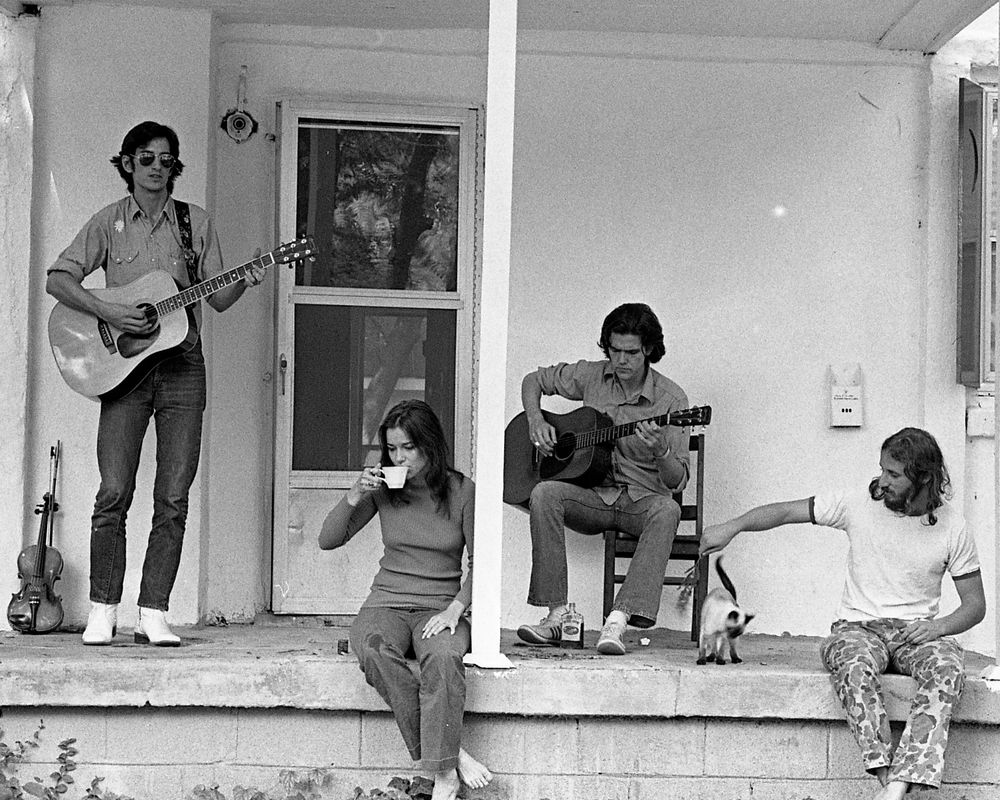 He then went to the University of Georgia in Athens, after which the famed "photo" came to pass.
Daniel became a pal of Townes Van Zandt's when he heard he was playing in town. They ended up traveling around the USA in Daniel's van, playing gigs & writing songs. On a visit Guy & Susanna Clark's home in Nashville, Al Clayton's 1972 iconic photo was taken on the Clark's porch. Later on their road trip Daniel & Townes were stuck in Denton, TX and had the idea that each of the should write a song at the same time. Van Zandt wrote his classic "Pancho & Lefty" which seems to parallels their time together, while Daniel wrote "Sweet Lovin' Music", which wouldn't be recorded until roughly 40 years later.  Towards the end of their travels Daniel saved Van Zandt's life from a heroin overdose, immediately afterwards Daniel took a path away from the music scene because he "was looking for something more spiritual."
But he never stopped writing songs.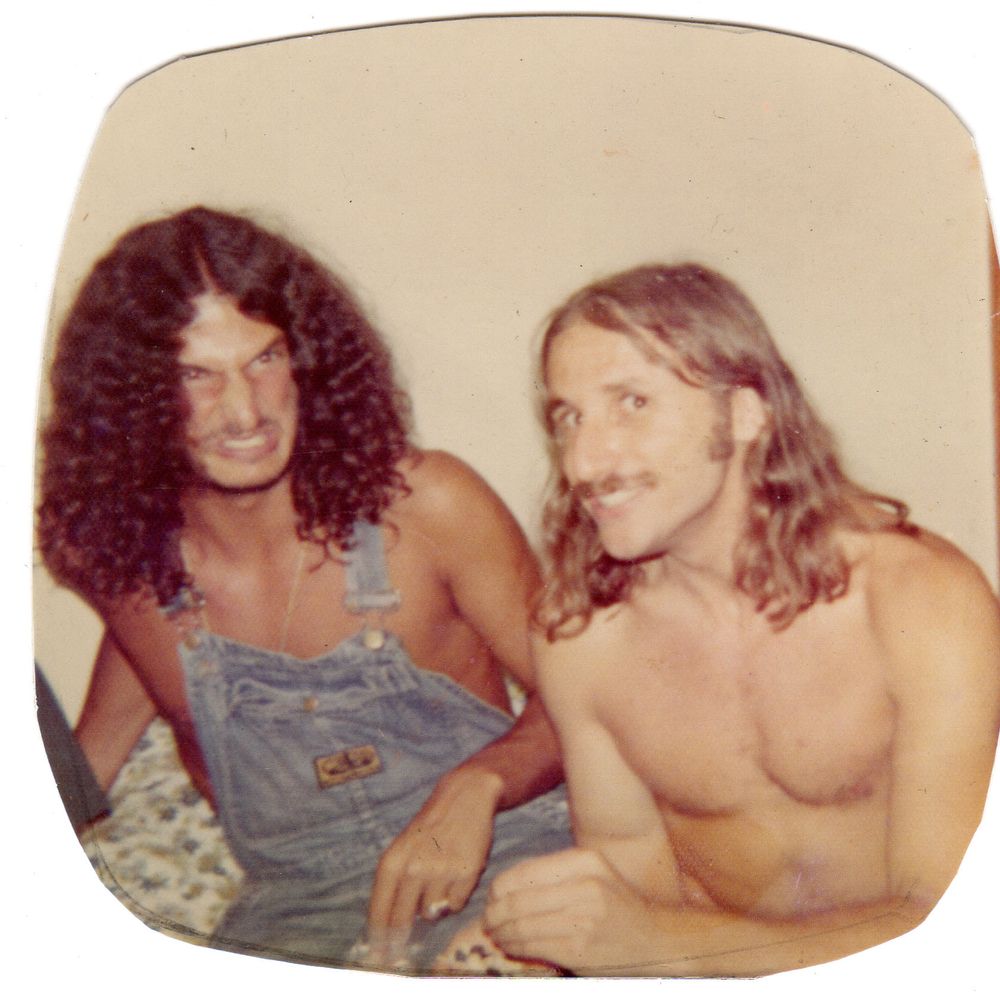 Daniel traveled all over the world in the 1970s, writing music throughout America, Europe & Asia with his friend Al "Crazy Al" Lowe. For some reason they both had the same nickname for each other: "ramprod". Once Daniel got dragged off the stage at the Ole Time Fiddler's & Bluegrass Festival in North Carolina for being too wild in his songs and gestures; another time he got too stoned and passed out in front of a crowd at a vegetarian restaurant in New Orleans before he played a lick. But on the road Daniel was inspired by the stories of those he met, the lives so much different than his. The 1st in of a series of albums from that time were collected for Daniel's 2017 album "Old Timey, Soulful, Hippy-Dippy, Flower Child Songs from the Cosmos… Wow! (Unheard Songs of the Early 1970s, Pt. 1)"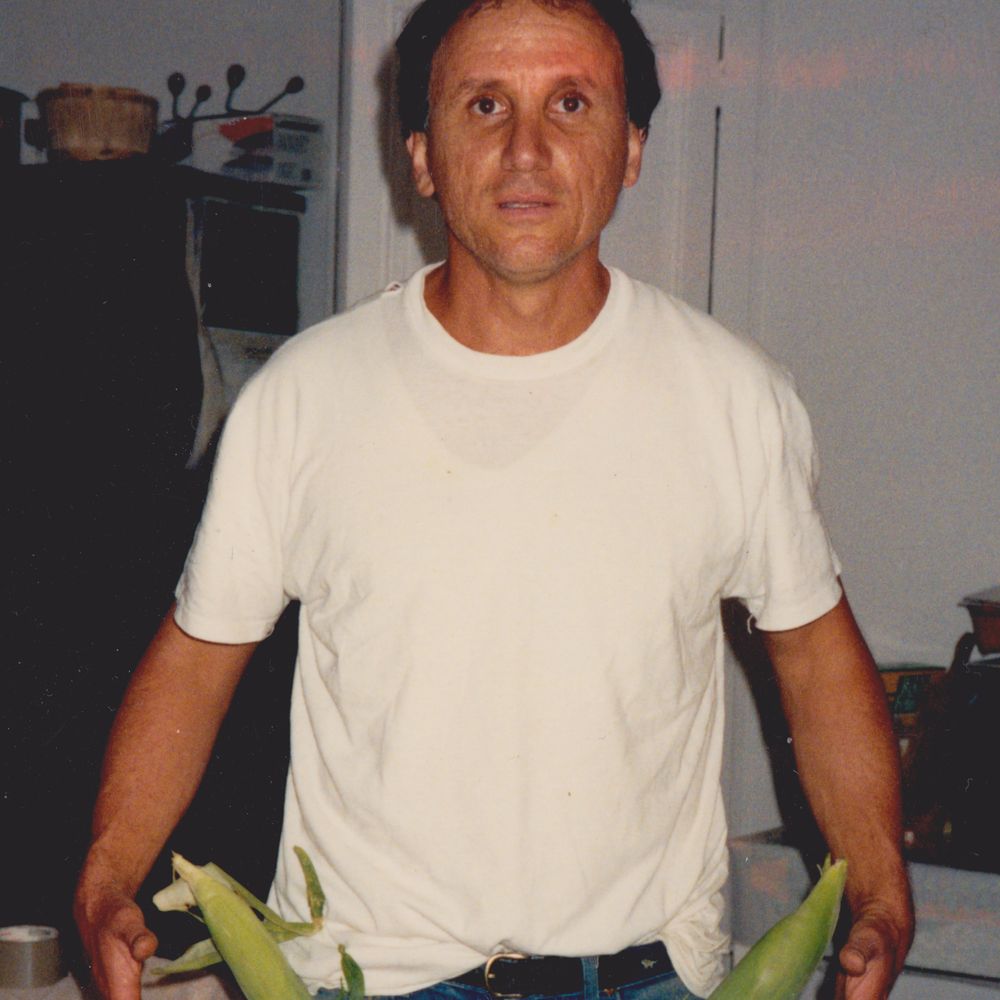 Returning to Georgia after his years on the road, Daniel spent the next decade farming, playing and working odd jobs. This changed when he met a French medical student in 1989 and followed her back to Bordeaux, France where he got a nearby farm and raised pet chickens, pet cats, and twin daughters while continuing to write songs every evening.
Songs few ever heard unless you knew him.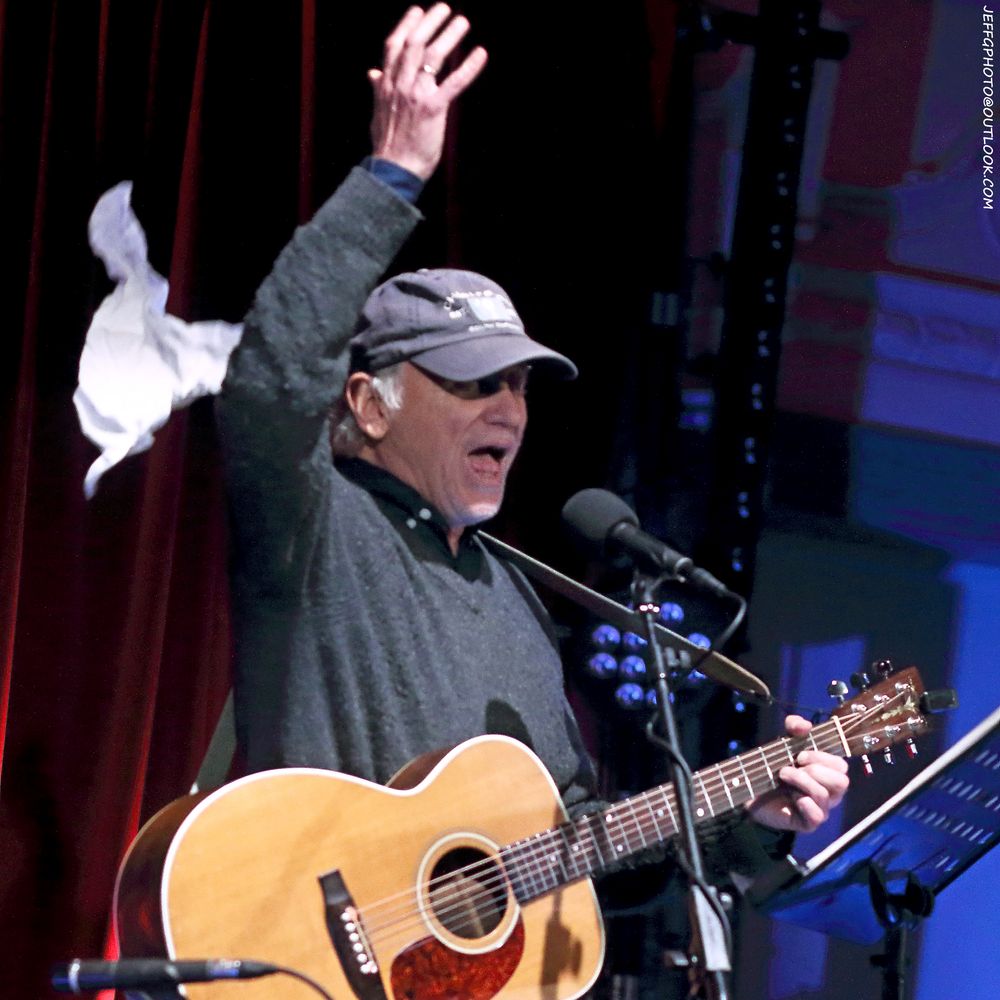 Yet in 2012, Daniel was "discovered" at the age of 64 through a series of happy coincidences and recorded his first album, "Sweet Lovin' Music", a year later (produced in Nashville by Grammy nominees Gary Gold & John Capek) which was released in 2015. Following a successful SXSW appearance in 2016, Daniel recorded his double album "Acoustic Outlaw Vol. 1 & 2" on his farm. Success followed, including further international concerts, festivals, & media coverage.
Daniel's music is part country, blues, folk, rock – influenced by gospel and the synagogue – all blending into a uniquely optimistic Americana that comes from Daniel's sense of humor, irony, love of nature, and a belief in the basic goodness of people despite having experienced the darkest sides of life. He's a born storyteller, poet, and a master of playing with language. Not that he'll acknowledge any of this. But over the next few years he will record many of his 500 songs in different forms and hopes others interpret them too.
And a feature length documentary on his life, "The Sheriff of Mars", is being completed now…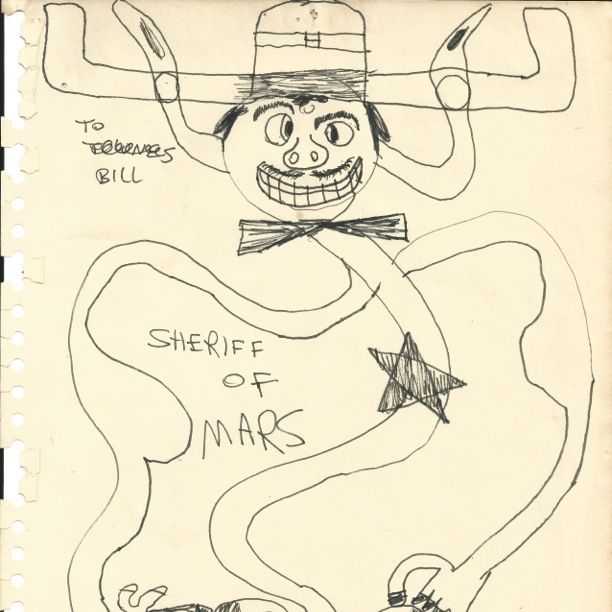 When filmmakers, Matthew Woolf & Jason Ressler (who also happens to be the Sheriff's manager) heard about the Sheriff, they realized that Daniel is The Sheriff of Mars – though he denies it. Sort of. But for them the lines between the Sheriff and Daniel are blurred by Daniel's own infectious happiness, good will, and hopes of bringing joy to all around him both through his actions and his music.
So it seemed obvious to the filmmakers to name the movie after one of them and then people picked up on it too.
But there are a lot more stories about the man they used to call "Donut" and "Ramp Rod" and these days just call "Sheriff." And a lot more music too.